Gone are the paper lists, outdated and out-of-sync spreadsheets.
Your installations are managed fully using FUSE. Updates are posted to the management dashboard in real-time.
Efficiently Managed
This isn't a one size fits all application with a spot for all possible information yet none you actually need, it's specific to your requirements so that every process is managed. Every asset tracked and quality recorded.
FUSE is not electronic paper! Skeuomorphism (mimicking the physical world) was great for a time, but people understand the electronic world now and your process can take advantage of the efficiencies the electronic world offers without adding the inefficiencies of the paper world back in.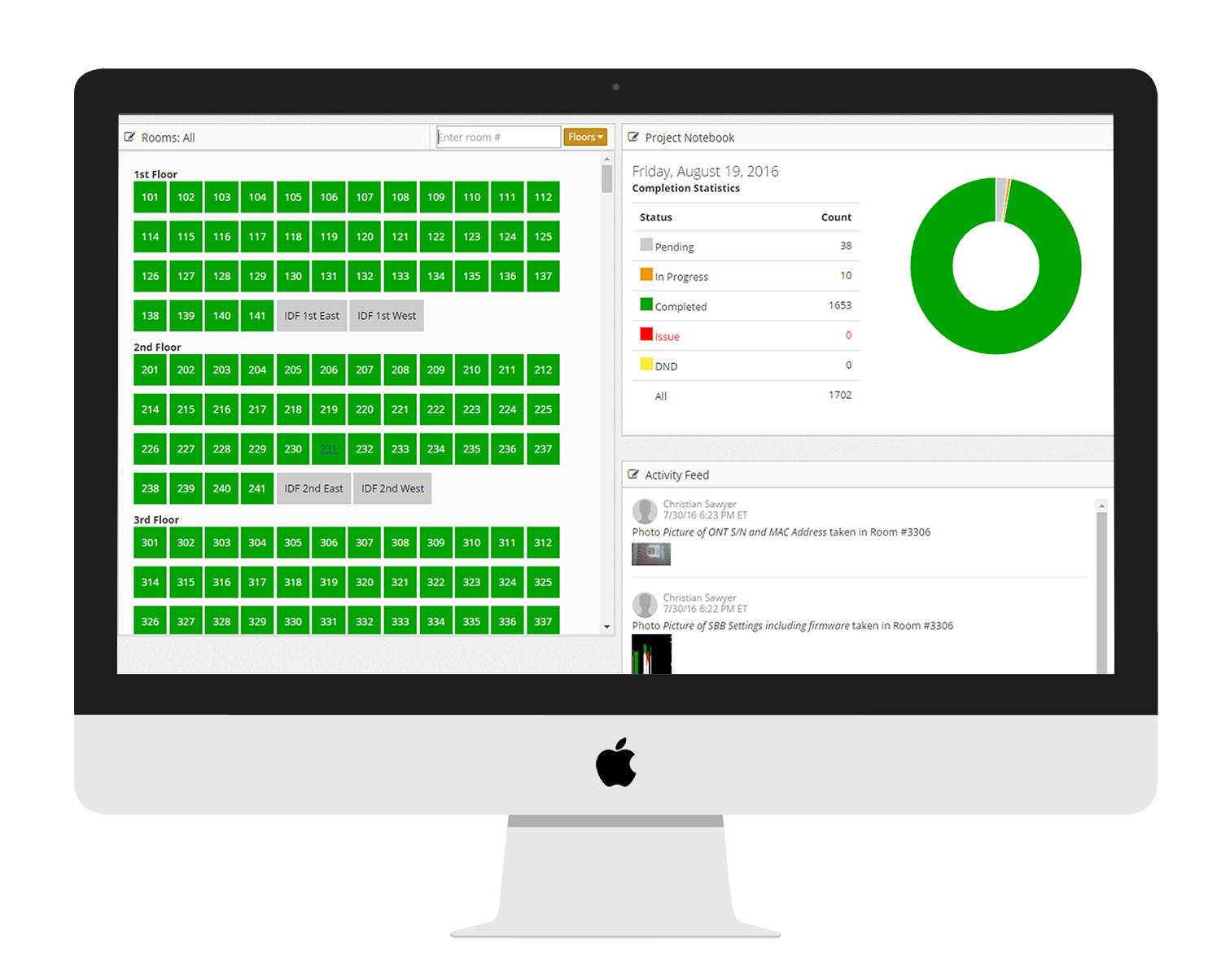 First and foremost, supply the best technicians and project managers available to our customers projects. But a very close second is to continually apply advancements in technology and our understanding of technology to augment behavior in positive ways.
We're not trying to create Artifical Intelligence, we are simply augmenting human intelligence artificially. In some cases we use work flows to guide actions, and other times we will require actions that force workflows. If you want an employee to check for damage on a rental car, you could give them an electronic check off sheet, but did they really look? Instead of tiking 4 boxes have them snap 4 pictures, now you know they looked.
Satellite Dishes Installed

 Call Today 877.410.1832