HUMAN EFFORT AUGMENTED BY TECHNOLOGY
Gone are the paper lists, outdated and out-of sync spreadsheets. Your installations are managed fully using FUSE. Updates are posted to the management dashboard in real-time.
Efficiently Managed
This isn't a one size fits all application with a spot for all possible information yet none you actually need, it's specific to your requirements so that every process is managed. Every asset tracked and quality recorded.
FUSE is not electronic paper! Skeuomorphism (mimicking the physical world) was great for a time, but people understand the electronic world now and your process can take advantage of the efficiencies the electronic world offers without adding the inefficiencies of the paper world back in.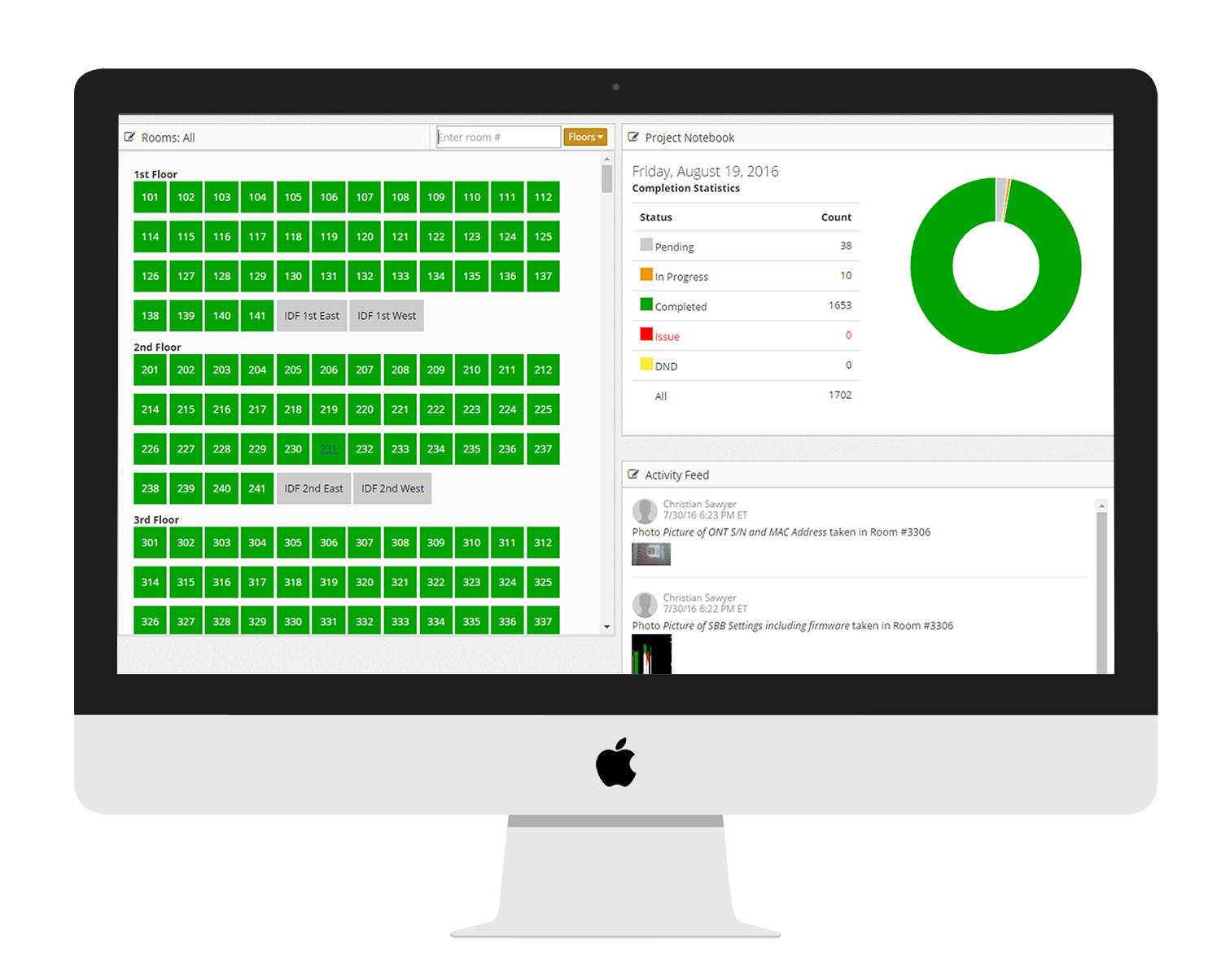 Satellite Dishes Installed


  Call Today 1.877.410.1832